Docs websites are a super useful tool to improve SEO and help your users navigate your product.
Many times evaluating software means checking out documentation or knowledge base websites and see how the product works, this is why having an easy way to expose all your product features and workflows is so important.
A knowledge base will give you a place to collect help guides, tutorials and FAQs pages while increasing your SEO presence.
How to build a docs site from Notion
Notaku
is the best way to create a knowledge base from your Notion content.
Notaku takes your Notion pages and creates a beautiful documentation website with
Custom logo, footer, header links
Notaku also supports building blog websites, this blog for example has been built with Notaku.
How does Notaku look?
Notaku looks best with many Notion pages and with custom logo and footer.
For example from a Notion page structure like the following Notaku will create a site like this:
You can click on images to zoom them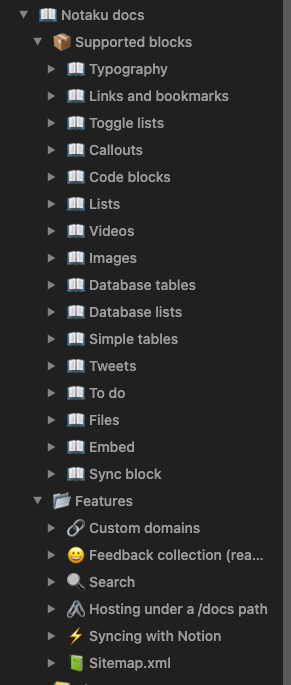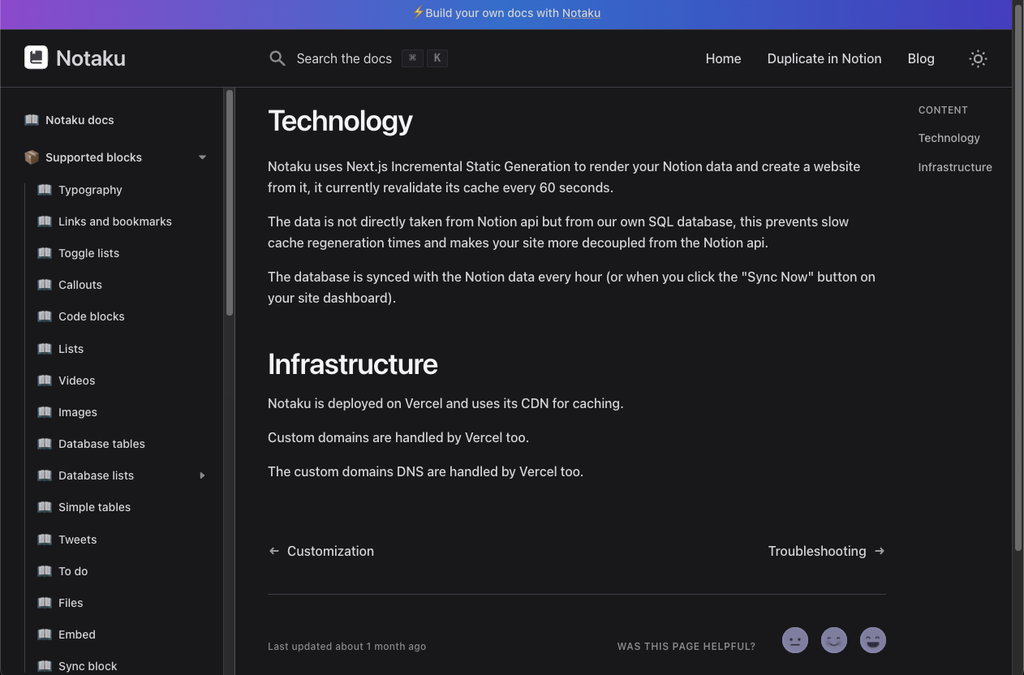 Start from a Notion template
If you need a Notion template to start you can use the
Notaku docs Notion
as a base start.
Why Notaku instead of just plain Notion?
Notion websites don't have a good way to easily navigate internal pages, you have to follow links in every page to find what you need.
Search is also not great, it takes a lot of time to show results and they usually are not pertinent.
But the worst thing is missing SEO indexing, Notion renders your pages on demand in the client, this means that Google cannot crawl them and won't show them in search results.