Sometimes you want to share a Notion page to some people without making the page public or adding them as guest.
It would be cool to simply password protect the Notion page and send them the link.
With
Notaku
you can do exactly that.
Creating a website with Notaku
Notaku is a Notion to website converter, it can create docs, blog, changelog and single page websites.
If you want to keep your site layout simple then the single page sites are the best option in this case.
To create your first site
share the Notion page url (it's safe to share the page to the public but remember to not share the link with anyone)
create a website from your Notion url
Add a password to your site
End result
Your Notion page now has a website and you need a password to access the site.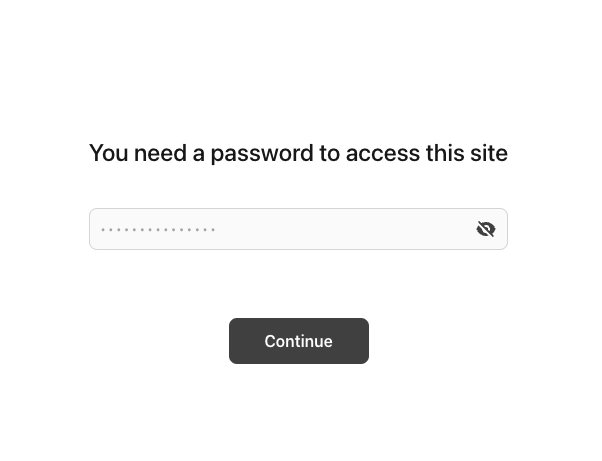 Other benefits
Notaku has other benefits compared to using Notion alone
Faster loading images (Notaku has a faster CDN on top of the Notion one)
Custom logo, header links and footer
What else can you do with Notaku?
Notaku can do much more, it can build a dcoumentation website for your company, all from Notion pages.
You can also build a blog website, using a Notion database for the blog posts entries.
You can also build a changelog website to keep you users updated, the logs are managed by a Notion table database and you put tags, version and date on the database properties.